In mid-April, a cluster meeting was held between representatives of the National Erasmus+ Office, the Ministry of Education and working groups in charge of implementing four structural projects that are initiated at the University of Montenegro, which are related to dual education, reform of doctoral studies, internationalization and strengthening the autonomy of University. The aim of this meeting was to review the progress made so far in the implementation of these projects, and potential barriers that may arise in the process, considering the significance that structural project have on the overall quality of higher education in Montenegro.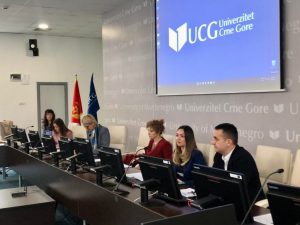 On this occasion, DUALMON was presented, as one of the four structural projects that is of great importance not only for the faculty units involved in its implementation, but also for the reform of the entire higher education. During the meeting, the project representatives presented the results of the efforts made so far in the implementation of the DUALMON project, with special emphasis placed on the adopted generic model of dual education, and developed specific models tailored to the needs of individual faculty units and their students.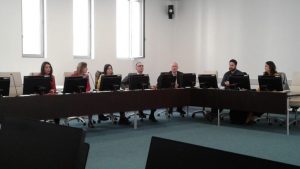 During the discussion, main outcomes of these activities were recognized, as well as potential barriers that may arise in the forthcoming period, and suggestions on how to overcome potential obstacles were given. Additionally, special attention was paid to the development of the legal framework and its harmonization, taking into account the specificities and main goals of dual education.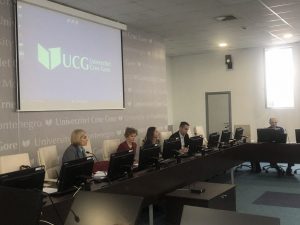 This meeting was recognized as an important way of promoting the importance of DUALMON and other structural project, but also a good way for fostering other faculty units (and potentially other higher education institutions) that are not included in this project to consider the possibilities of adoption dual education program in the future.