The DUALMON project – "Strengthening the capacity for the implementation of dual higher education in Montenegro" was presented at the second Fair of European Projects in Podgorica, held on May 28th, 2022. organized by the Chamber of Commerce of Montenegro and the Ministry of European Affairs. The fair was officially opened by the President of the Chamber of Commerce of Montenegro – Nina Drakić, the Deputy Prime Minister and Minister of European Affairs – Jovana Marović and the Ambassador of the European Union in Montenegro – Oana Cristina Popa.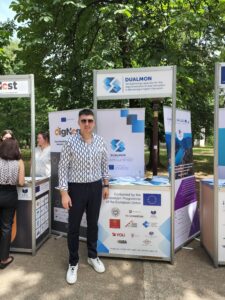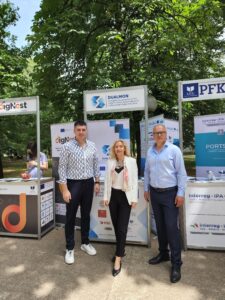 On this occasion, the head of the DUALMON project, professor Boban Melović pointed out the role and importance of introducing dual education in Montenegro, as well as the importance of DUALMON as a structural project in that domain. This fair was a great opportunity for discussing the activities that have been implemented so far, as well as to point out the future goals which will be achieved within the framework of this project.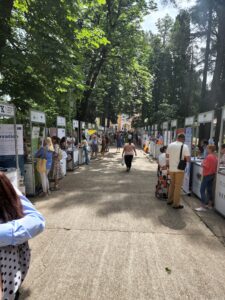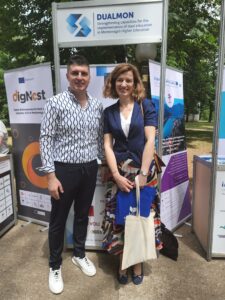 The members of the fair also discussed potential barriers that could arise in that process, and possible ways of overcoming them were highlighted. The mentioned event included the participation of 45 institutions, organizations and companies, which at over 60 stands presented more than 200 projects implemented with the support of EU funds, which provided an opportunity to exchange knowledge and experience in the realization of structural projects, such as DUALMON.